Day 2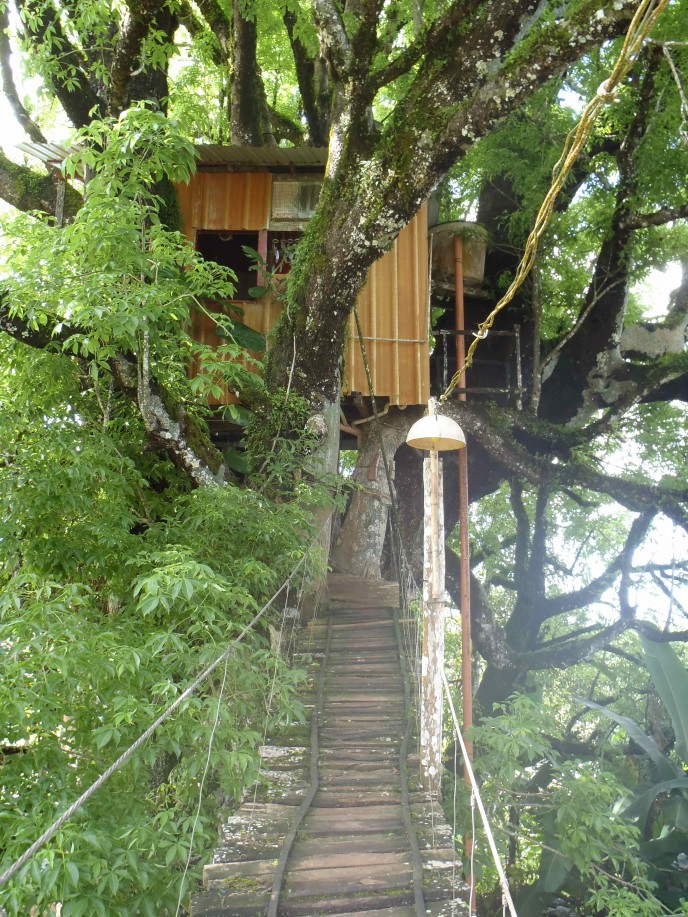 The day started with some of the best coffee I have ever had. After some eggs and toast we headed out for a tour of the island. Our first stop along the way was this hidden treehouse hotel. It had a makeshift bridge you had to cross to get to this huge tree that had the inside cut out. We climbed the ladder to a living area with a small kitchen. Above that there was a landing with 2 twin beds. I was not brave enough to try the 50 ft fireman pole, which was wet and rusty. Seemed borderline reckless…Under the tree there was a huge hole that contained another bedroom and a toilet.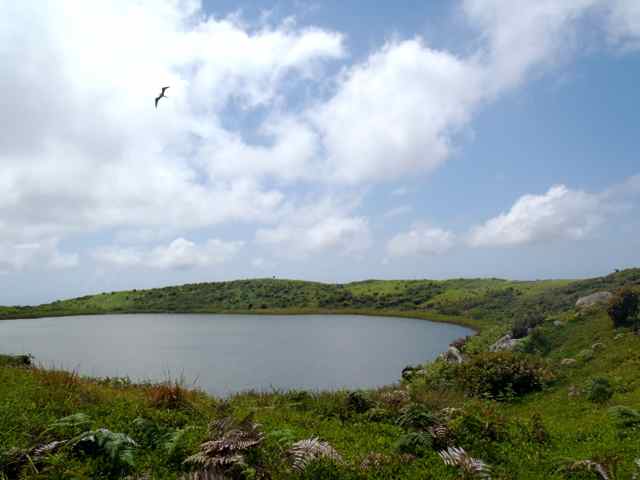 We continued on to El Junco, an extinct volcano that now was the home of crater lake. It is the highest point on the island and had 360 degree views. There is a lone tree, recently nicknamed "Tarin's Tree", with moss growing all over it. It was a very beautiful serene place.
After a "quick" hike down the volcano, I noticed I was getting bug bites. Now, you must understand that I specifically asked if there were any bugs that might bite me. I was assured there weren't. Apparently there are, and I found them…After an abrupt foot stomping tantrum, we headed to the tortoise sanctuary. The tortoises that are indigenous to this island are protected because there are only a couple thousand of them left. They have been breeding them for years trying to help increase the population and the gene pool. The first tortoise I saw when we walked in was gigantic, I would guess around 300 pounds. At the end of the preserve were the incubators and hatchery. They had so many cute babies from a couple month old to a few years old.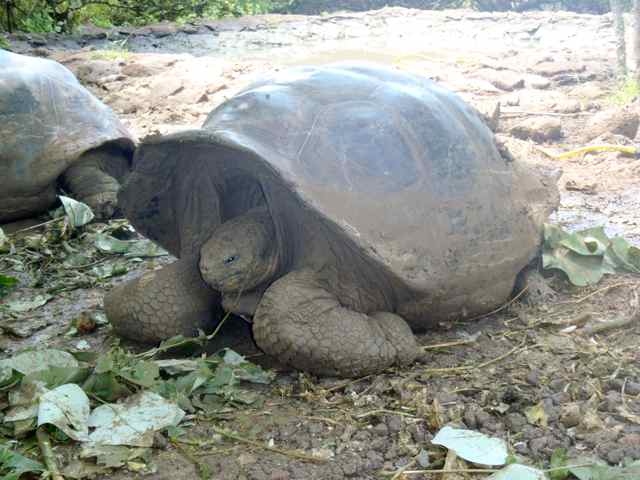 We stopped at the local farm for lunch which consisted of wahoo, fresh veggies, plantains and homemade chocolate gelato. We sat in the back of the truck on the way back to catch some sun and take pictures along the way. After we returned, Andy and I worked for a little bit and decided to take the volleyball and pepper somewhere. We found a spot on the beach that was free of sea lions and started warming up. Within minutes, the police came over and told us "no jugar volibol en la playa". I'm not sure what it is, but we have been kicked out of 90 percent of the places we try to play. I think it's Andy…
We were treated to a lobster dinner at Rositas with ice cold Cuba Libres (basically a rum and coke with lots of lime). I was exhausted from our day and headed back to get some sleep. Tomorrow is a long day of marlin fishing with a 5 am wake up call!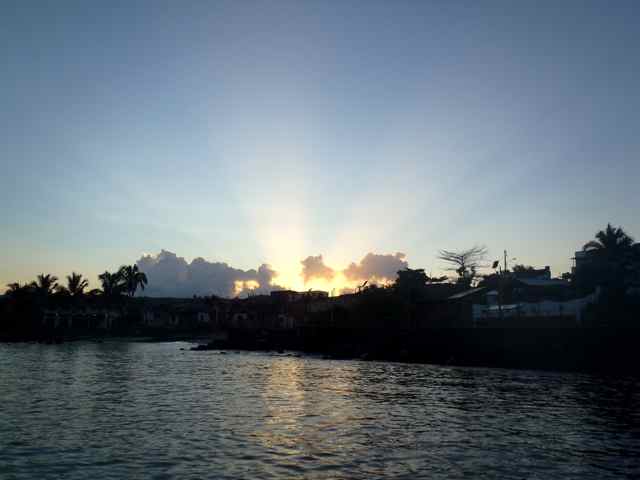 Day 3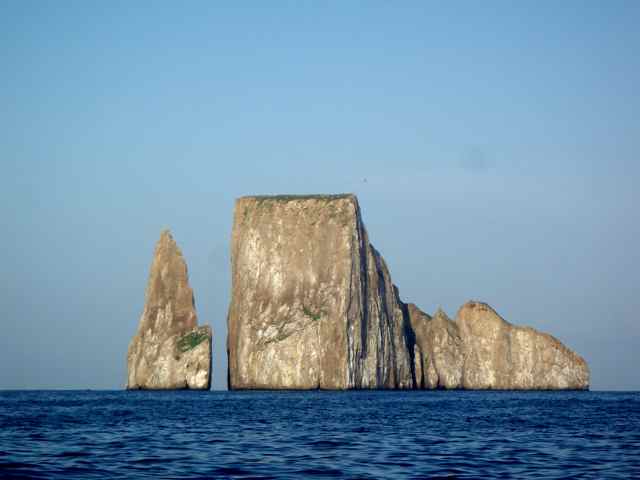 5 am! Yay, I love getting up early. Ok, not really, but I'm very excited to get out on the boat again. Show those big fish what I'm made of. Again, amazing coffee to start my morning and yummy breakfast. We got on the boat and watched the sunrise as we headed out. We went by Leon Dormido (sleeping man) AKA – Kicker Rock for los gringos, which is a huge formation of compact ash and rock in the middle of the ocean. We took a 2 hour boat ride out to the planned location and stated trolling for marlin. Unfortunately the fish were not cooperating. However, the dolphins were so happy to see us they swarmed the boat by the hundreds, jumping out of the water and swimming along side us. It was such a beautiful sight, especially since I love dolphins!
We decided to go to Andy's rock (Andy and Santini are the only ones who call it that btw…) to see if we have better luck there. Even though it was beautiful, the fish were ignoring us. We went back in for the day since the water was very choppy. Stay tuned for more fun in the sun!