Day 6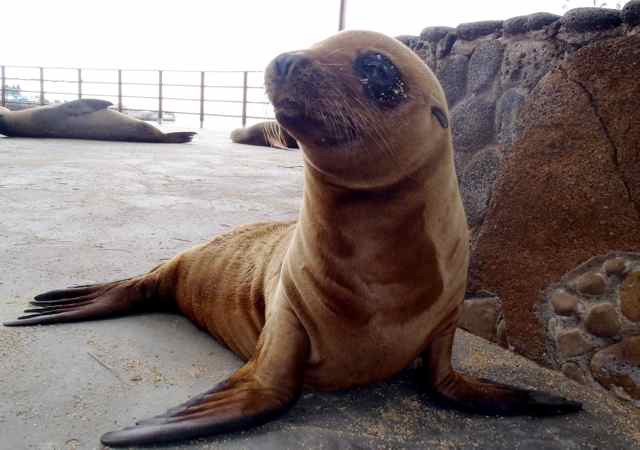 What a breathtaking place… I have seen more marine life in this one small place than I have in my entire life. An abundance of sea lions, dolphins, tortoises, iguanas, birds and of course fish. While Bordes and his guys were off Marlin fishing, Andy and I went to La Corolla to snorkel. It's one of the local surf beaches but when the tide is high, it's perfect for snorkeling. We must have spent 2 or more hours in the water. The sea lions are very curious and will swim right up to you. The tortoises are so graceful and surprisingly fast too. The exotic fish are amazing and the colors are so vibrant. I am so grateful to see all of this in it's natural habitat instead of an aquarium.
The guys had a great day. Raised 36 marlin and got 3 To the boat. I still haven't seen a marlin, but there's still time…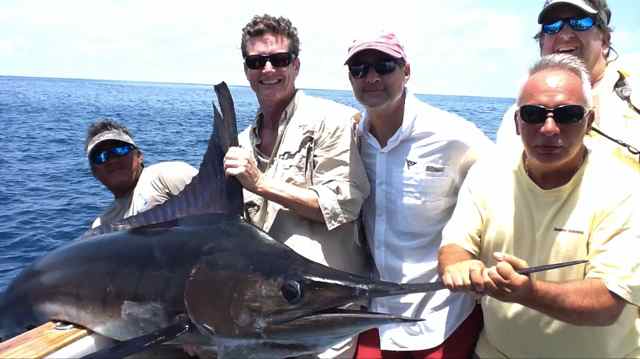 Day 7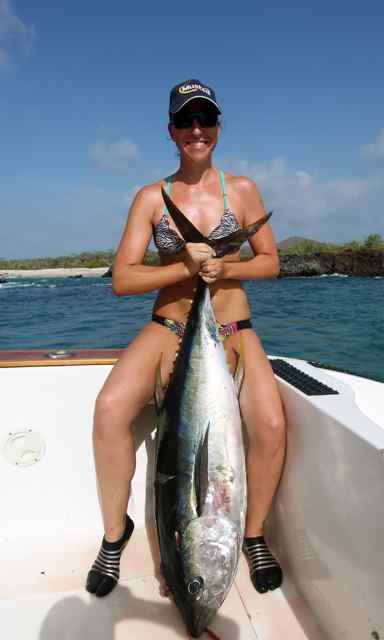 The next day we all got on the boat and headed out to find more fish. We stopped and I dropped my first jig down. Before I even reached the bottom, I had a fish on! I passed the rod to Peter and he reeled in a big Amberjack. We continued to get more fish, including another wahoo, which unfortunately wriggled free from the gaff when the hook hit Berto in the foot. I was looking forward to Wahoo. Trust me after 9 days of tuna sashimi and ceviche prepared the same way every night, you are praying for any other fish…I don't care how much you like tuna. Bordes and Andy spent most of the day on the bow trying to hook a fish on the fly. They had a prime chance when a wahoo swam directly under them. Somehow, and managed to get tangled up in Peter's line and the fish just swam away. It is very comical when the fish are jumping and everyone is yelling. Someone always managed to get wrapped up or throw a lure overboard. I call it the "Fishing Panic".
I have learned that fishing sometimes actually means boating. When you don't catch fish, you'd better like the people on the boat with you. It can be a long day in the sun and heat, watching the waves go by…and if the waves get big, you'd better have the intestinal fortitude to handle it. But when the bite is hot, it's so crazy. The birds go nuts and you see huge 100+ lb tuna jump clear out of the water. When that fish grabs the line and starts to fight, you'd better be ready. My arms were on fire fighting some of these fish…
Day 8
I took a day off from fishing to enjoy the island and see more of the local flavor. I walked around and picked up some souvenirs in the cute little shops. Andy and I decided to go grab some food at La Playa. As soon as we sat down, it started pouring rain. We ate and watched the se lions play in the rain. We sat and played backgammon on the iPad, because I was not going to get all my stuff soaked and it was a beautiful warm rain. Later on, we met up with the guys for our last dinner before they left. It was fun to hear all the fishing stories and get to know all of them. I look forward to seeing all of you again very soon.
Day 9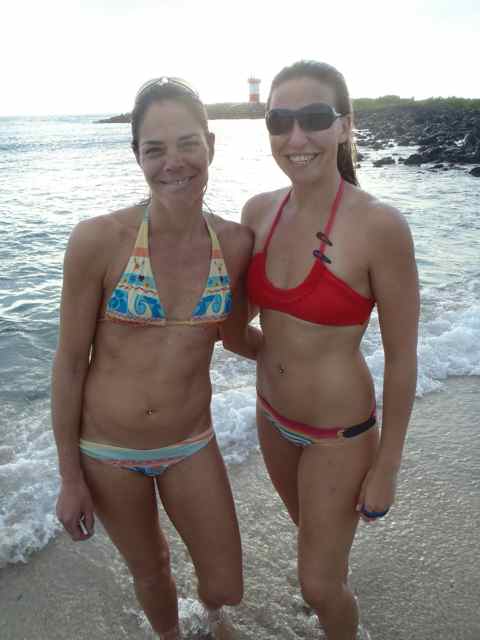 The guys left the following day and our new group arrived. Doug, Barbara, Scott, Paul and Allen. A very different vibe with this group, since the first 3 don't fish. They're volleyball players and surfers who are on vacation. Looking forward to a fun end to my trip with them. We took Doug and Barbara to La Corolla for a late afternoon snorkel. I swam out further past the rocks than last time and found myself surrounded by huge sea turtles. At least 8 of them just swimming around me, it was surreal. I tried to get Andy's attention but I was crushed by a huge wave and tumbled over the rocks. I resurfaced with my mask and fins just in time to take a breath and get ready for the second one to throw me around. I gathered my composure and quickly swam back to safety. It was a fun ride but not going to tempt mother nature again…
Day 10
The next day we headed out to 88, aka Santini bank, for more fishing with Paul and Allen. It was a beautiful day but the Marlin were nowhere to be seen. We had a nice day of "boating" and returned empty handed. We're going to a different spot tomorrow for Marlin in the morning and tuna in the afternoon.